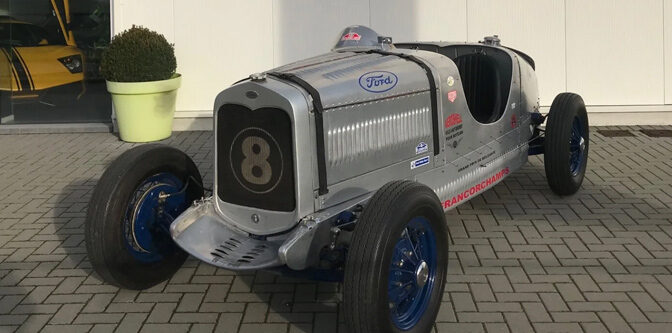 Past week, I received an email from Belgium in damaged English describing an early Ford endurance racer designed for the Mille Miglia. I was getting difficulties deciphering the email and requested the sender (Willems) if he could send me some pictures of the vehicle. This is what I obtained back:
Now ordinarily, I do not go for Product-A roadster race automobiles with boat tails and slice down doors and… But this little racer has a little something to offer.  Obviously, it is a contemporary build. There is no age to speak of below. But, if you get rid of all the stickers and generate the shit out of this thing, I really don't imagine it would just take very long for the character to build.
Even so, I think it's the specifics of this auto a lot more than the total image. Three issues stand out the most to me. Initially is the motor turned sprint. Rally clocks and rows of switches are both equally items that I love, but what I actually like is the created-in "fuse panel." I never know if I care for the implementation in this example, but I certainly love the thought of accessible fuses on the dash. Incorporate a small "spare fuse" panel and you got a little something.
Next, I definitely dig the spare spark plug rack. This is truly common on European endurance cars of the era and I imagine it will work really nicely in this article in aid of the banger motor. Do your most effective to dismiss the alternator.
And eventually, you simply cannot ignore the liberal use of protection wire all about the damned detail. In exercise, this would be a whole agony in the ass, but the depth and texture it adds is pretty much value it.
***
In any case, this is not a vehicle I would usually halt and analyze. From 500-feet it seems a little bit like 1 of individuals cars and trucks you'd see driven by an old fart who just expended $1500 on a speedometer so he could compete in the Terrific Race. But the nearer you get, the additional you commence to see details and strategies that are really very relevant to what we do. I dig that form of thing…