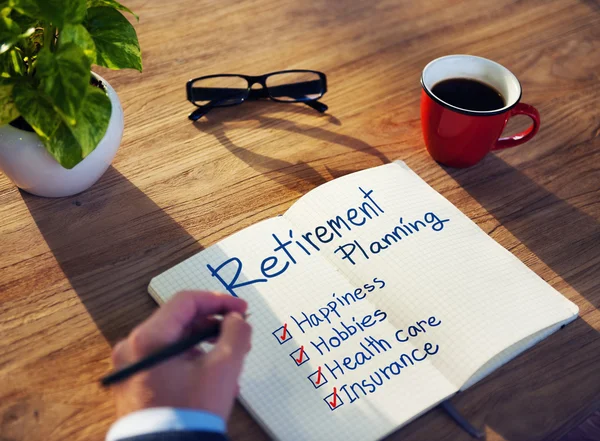 In India, your elders will typically advise you to start saving for the future as soon as you start working and earning money. You may be thinking, "What, really? There is still time for it. When you are young, you might laugh at the idea, but keep in mind that your elders are speaking from personal experience. ##
After retirement, your income will be reduced, and you'll be more prone to developing a number of illnesses throughout that time. Imagine receiving a serious sickness diagnosis at the age of 60. Consequently, no matter when you begin to carefully consider retirement plans, be sure that health insurance is included. Here's how to choose the top health insurance option available in India.
The significance of retirement planning
Time passes quickly. Therefore, preparation is essential for a secure and fulfilling future. Retirement planning is essential to reducing unwelcome financial surprises, especially when keeping inflation in mind. The expense of high-quality healthcare facilities, in particular, has increased dramatically as a result of the amazing advancements in medical technology. Yet, you may set attainable goals if you begin planning for retirement early in your career.
It's essential since you have to protect your family's and your own health. Your income will be limited after retirement, so you'll largely need to rely on your savings to cover unexpected medical expenses. ##
Why is health insurance essential for everyone?
Not just when you are getting close to retirement age, but at every stage of your life, you need health insurance. Today's youth are plagued by numerous lifestyle disorders. You may therefore believe that you don't need insurance because you now feel well. Nevertheless, at the beginning of your career, your pay may not be so great, and a serious illness or accident can leave you facing both serious financial problems and perhaps catastrophic health problems. Your needs might not be sufficiently covered by the best mediclaim policy's sum insured that was obtained by your company.
After retirement, you must have protection against serious illnesses. Your funds can be safeguarded against a variety of illnesses requiring costly medical care with the help of a health insurance policy that includes critical illness coverage. Typically, such illnesses are not covered by the typical health policy in India. The critical illness cover offers the policyholder a lump-sum reward to assist them in paying for medical expenditures and recovery costs. The payout is predetermined at the moment the policy is purchased, and the fixed amount is delivered to you regardless of your hospital costs. This incredible feature allows you to use the extra money for other things like debt repayment. ##
Advantages of including health insurance early in your retirement portfolio
You can obtain health insurance coverage right away and are not required to undergo any medical examinations until a specific age. It will be a simple procedure.
For each year without a claim that you maintain good health, you receive excellent concessions. *
When compared to your late 40s, the premiums are much lower in your early 30s. With age, they get bigger. ##
You won't be covered by the policy offered by your employer since you won't be working once you reach retirement age or because you might decide to start your own business at some point. The only thing that will help you is your individual health policy in India.
There is a waiting period for some diseases with all policies. By purchasing the insurance early, you may easily get through that time and use it to cover them later in life.
Regarding renewability, there are no difficulties.
Make sure you do a health insurance comparison before buying a policy.
* Standard T&C Apply
## All savings are provided by the insurer as per the IRDAI-approved insurance plan. Standard T&C apply
Insurance is the subject matter of solicitation. For more details on benefits, exclusions, limitations, terms, and conditions, please read the sales brochure/policy wording carefully before concluding a sale.